Become a member
BECOME A MEMBER
---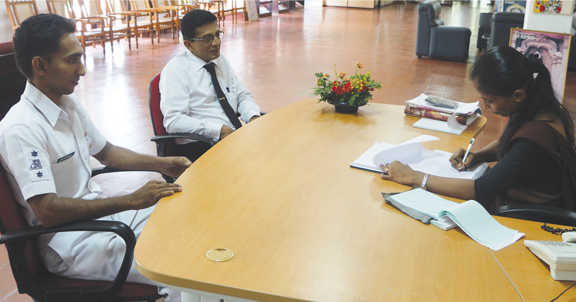 Who can become a member of the National Library
All Sri Lankans, Institutions in Sri Lanka and foreigners who visit Sri Lanka are entitled to get the membership of the national library. Readers can get the membership under different categories such as one day membership, three months membership, annual membership, lifetime membership, institutional membership and free membership for senior citizens. Registration of readers and issue of applications is carried out by main counter located in the reader services division in the ground floor.
Membership Categories and Fees
Membership Type
Details
Price (Rs.)
Temporary
one day
20.00
Permanent
Three months
100.00
Annual
350.00
Institutional (for one year)
2500.00
Life
1000.00
Life (for senior citizens)
Free
According to the users wish, they can select a suitable membership category. At the end of each period, the membership has to be renewed by paying the relevant fee. The identity should be confirmed to obtain the membership and the national identity card, passport or a certified photograph should be submitted for this purpose.
Application for Library Membership